Photo by Phylicia Ghee for Live Baltimore
Things to Do
You won't be bored.
Spend a morning at the Maryland Zoo or the National Aquarium before heading to your choice of neighborhood festival and then dinner with friends. Visit any of our 20+ pools and then grab an ice cream cone at a local creamery. Rainy day? How about a stop at one of our 22 Enoch Pratt Free Library branches—one of the oldest free public library systems in the United States? The possibilities are literally endless for Baltimore City residents.
In every part of the city, you can find a gem to celebrate. From a mural tour in East Baltimore, to Honfest, to Flicks on the Hill, Baltimore has something for everyone (and lots of things for those of us on a budget)! – Kim Lillig, Mount Vernon Resident

Tour your own town.
Whether you're into art, history, theater, or play, Baltimore has more than enough ways to pass a rainy day.
Free and low-cost museums abound in our fair city, as do kid-friendly classics like the National Aquarium, the Maryland Science Center and Port Discovery Children's Museum. There's nothing like a staycation right in your own backyard!
History buffs and baseball fans will delight in the Babe Ruth Birthplace Museum, in Ridgely's Delight.
Charles North's Parkway Theatre is home to the Maryland Film Festival each spring.
Climb aboard in Pigtown at the B&O Railroad Museum.
Babe Ruth's Birthplace in Ridgely's Delight

Get out and get active.
The Baltimore City Department of Recreation & Parks offers a huge variety of indoor and outdoor recreation activities.
Lake Montebello's Mile-Plus Fitness Loop

Grab a book.
Whether you're interested in checking out a book, taking advantage of free Internet or attending one of many free events offered throughout the year, visit one of the Enoch Pratt Free Library branches around Baltimore City.
The Enoch Pratt Free Library is one of the oldest free public library systems in the United States.

The system currently includes 22 neighborhood branches.
Across its branches, the Library hosts hundreds of free events each year.
Baltimore City's Central Library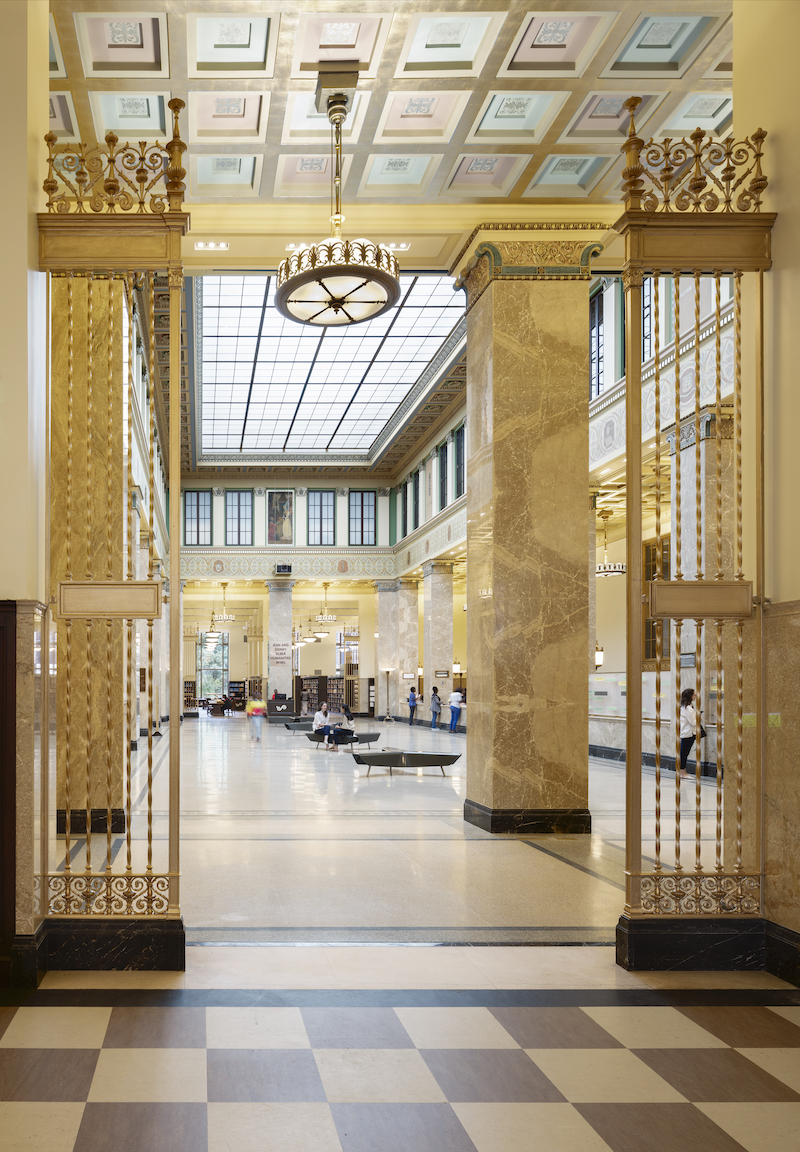 Fest with friends.
From food festivals celebrating the city's best eats to cultural festivals, including AFRAM, Latinofest, Ukrainian, Greek, Russian, and Polish festivals⁠— there's an event for every resident's taste in Baltimore City.
Baltimore summers bring movie nights and the largest free arts festival in the country and winter presents your chance to sample Glühwein and ice skate at the Inner Harbor.
Neighborhood gatherings like the Abell Community Street Fair, Remfest, Hampdenfest and the Locust Point Festival offer a chance to meet your neighbors while the Baltimore Running Festival takes you on a tour of our beautiful city by foot. Make sure to head to the top of Federal Hill each spring to catch the start of the Kinetic Sculpture Race, when human-powered amphibious sculptures race from Federal Hill to Patterson Park before hopping into the harbor.
It wouldn't be the Annual Pigtown Festival without pig races.
Have more questions about things to do in Baltimore City?
We're here to help. Send us an email or call 410-637-3750 for one-on-one assistance.
Discover More of Baltimore
Save your recommendations for later.
Get access to our Financial Incentives Tool.
Connect with a Live Baltimore staff member for a one-on-one consultation.
Get a free I

♥

City Life bumper sticker.